My latest leathercraft post you might like
How to make leather knife sheaths
Guitar Strap Making How to Make Leather Guitar Straps
How to sew leather sewing machine Tutorial
2016 Leathercraft Leather Carving by Bruce Cheaney
Handmade Leather Stamping Tools Serpentine Design Stamps
Knife Maker Tribute Linton my Inspiration to make knives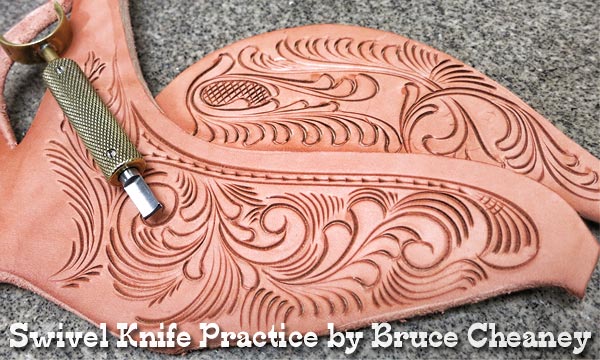 Leathercraft A swivel knife with a narrow blade like the one in this picture works great for me for all kinds of tooling and carving leather. This is a Barry King swivel knife with a 1/2″ barrel made out of brass with two set screws one for adjusting the height and the other to keep the swivel knife blade in place.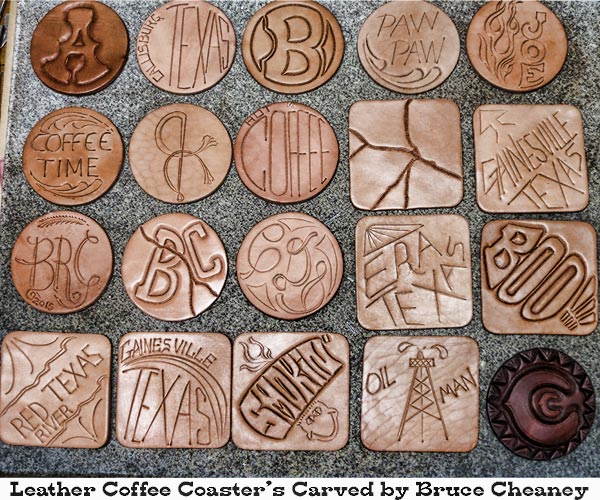 Leathercraft Tooling and carving leather coffee coasters for fun and practice is a great way to hone your leather carving skills and learn new designs and techniques. The leather I use is vegetable tanned saddle skirting 13 to 15 ounce in thickness which allows the designs to be carved extra deep and really look good.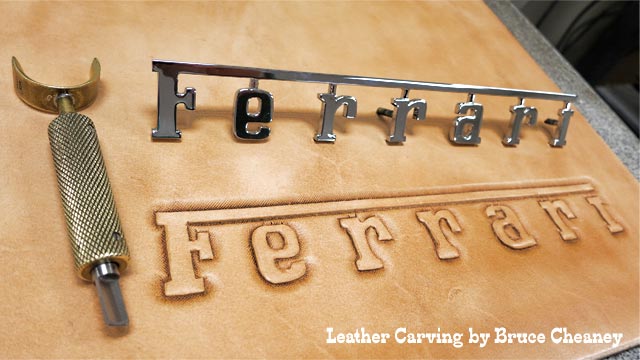 I used my King swivel knife to carve the Ferrari Logo into leather on a custom leather notebook cover.
Thank You for stopping by my Leathercraft Site