Heavy duty leather sewing machine
Heavy duty leather sewing machine article and video by Bruce Cheaney
Sewing leather parts to a custom made saddle in this video I am sewing the center piece to the breast collar. The leather I am sewing is saddle skirting on top and burgundy latigo on the bottom side. The sewing machine thread is white polyester size 346 on top and bottom. I use Schmetz needles size 230 for thick leather like the saddle parts I am sewing in this leather sewing tutorial.
Heavy duty leather sewing machine
Sewing single ply leather belts I use a Schmetz size 200 needle and white polyester 346 thread.
Leather sewing machine sew single ply leather belts to thick leather saddle parts Cowboy CB-4500 works great saddle making leather working leathercraft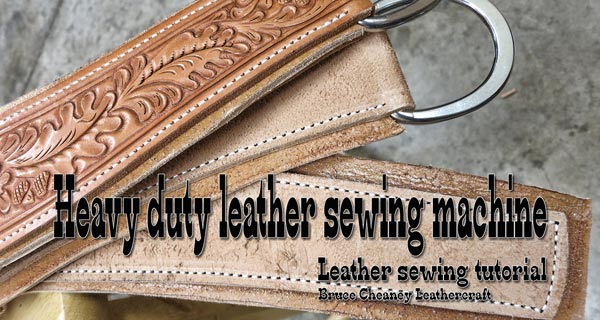 Thanks for watching I would appreciate a thumbs up and you are more than welcome to subscribe to my YouTube channel Bruce Cheaney Leathercraft, Gainesville Texas USA.