How to finish leather edges Article and Video by Bruce Cheaney
How to finish leather edges. Burnishing leather with one of the best leather products I have ever used. Learn how to quickly and easily make your leathercraft and leather working projects look professional and beautiful.The product name is Wyo Quik Slik from Barry King Tools.
ask for;
Wyo Quik Slik
Barry King Tools
Phone Number 307-672-5657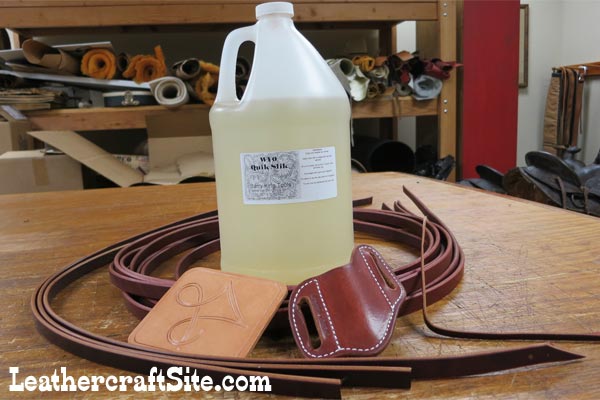 How to finish leather edges with Wyo Quik Slik
Additional YouTube video footage of me using Wyo Quik Slik for finishing and burnishing leather.
Burnishing and finishing leather with Wyo quik slik is easy and works great. I have tried and used this product on all kinds of leather vegetable tanned and even chrome tan leather which is the hardest leather to get a smooth edge on. I find that putting two coats of Wyo Quik Slick on the edge of burgundy latigo chrome tanned leather works real good and makes the edge of the leather very smooth and finished.