How to sharpen leather tools. Leathercraft tutorials by Bruce. Best way to sharpen your leather edgers quickly and easily using this method. The leather edging tools in the video are made by C.S. Osborne and Company, Weaver Leather Supply and Barry King Leather Tools.
To find hand files, polishing, buffing, knife sharpening supplies try Jantz knife making supply.  Jantz is where I get my Buffing, polishing and grinding supplies.
Thanks for watching I would appreciate a thumbs up.
You are welcome to subscribe to my YouTube channel. Bruce Cheaney Leathercraft.
Leather sewing machine reviews at Leathercraft Max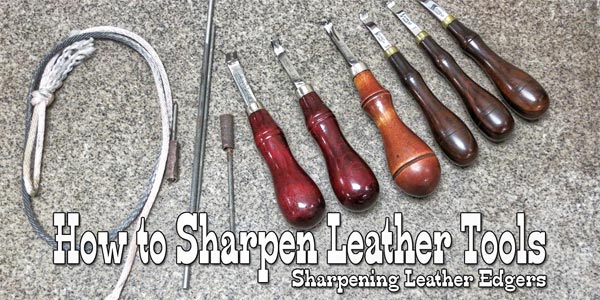 How to sharpen leather tools – How to sharpen leather edge beveler
To find the Brownells 555 Black compound for polishing steel go to Brownells Gunsmith and Supplies and type in 555 in the search and you will locate the polishing compound I recommend.
Leathercraft Article and How to Video by Bruce Cheaney
reddit r/leathercraft LeathercraftMax